About Us
Ka Ipu Kukui Fellows Program
Leadership Development
Ka Ipu Kukui
Ka Ipu Kukui Fellows is a year-long leadership development program uniquely designed for community-identified current and future leaders of Maui Nui. The curriculum specifically addresses the many challenges that face Maui Nui and provides participants unfiltered access to a variety of key individuals and locations on Maui.
Each month, the program's content focuses on the multiple perspectives of Maui's different challenges. Through these monthly learning opportunities known as Halawai, participants develop a holistic appreciation and understanding of these unique challenges, ultimately arriving at a more informed framework and a more enhanced network to better address Maui Nui's challenges in the future.
Ka Ipu Kukui Fellows Program at a Glance
■  Ka Ipu Kukui Fellows is a Focus Maui Nui and Decisions Maui initiative
■  First Ka Ipu Kukui Class graduated in 2008
■  187 Fellows and growing
■  2022 marked the 14th graduating class
■  Ongoing alumni events continue to foster lifelong learning
MISSION STATEMENT
Ka Ipu Kukui educates, cultivates and inspires emerging leaders to contribute to a thriving future for Maui Nui.
VISION STATEMENT
Maui Nui's enlightened leaders perpetuate a vibrant and balanced community.
CORE VALUES
As we develop values-based leaders, we are guided by the practice of aloha and these key principles:
Kūpono – to be honest, forthright and respectful.
Mālama – to take care of, to nurture and to protect.
Kōkua – to be helpful and work cooperatively with and for others without expectations.
Ho'o hano – to conduct yourself with integrity and honor in all you do.
Ho'o kaulike – to be balanced in how we live and act.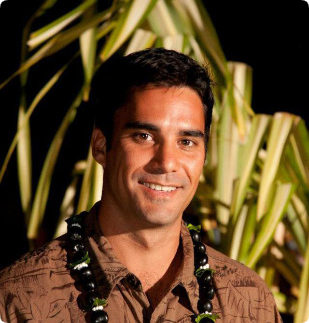 "We won't understand or realize the profound effects that Ka Ipu Kukui has had on Maui until the concepts we've learned start to become evident in our everyday life. That's when we'll know that we have helped shape the future of Maui."
– Kainoa Horcajo
Hawaiian Cultural Director at the Grand Wailea Resort and 2010 Ka Ipu Kukui Fellow
Contact Us
Ka Ipu Kukui Fellows
Mailing Address
Ka Ipu Kukui Fellows
153 E Kamehameha Ave
Ste 104-203
Kahului, HI 96732