2022 Ka Ipu Kukui Fellow
Jessica Adkins
Jessica Adkins grew up in a small Texas town outside of Waco. After graduating from Texas A&M University with a Bachelors of Science degree in Kinesiology she moved to Maui in 2006. She continued her education and received a Masters of Educational Technology degree from Boise State. Jessica has worked at Maui High School for 13 years in both the Physical Education and Special Education Departments. In 2017, Jessica created an award winning class that focuses on leadership and sport development for students with and without intellectual disabilities. The class has helped students inspire positivity, empower passion and embrace diversity. Through the development and success of the class Jessica was named the  2019 Baldwin-Kekaulike-Maui complex Teacher of the Year and received the honor of being named  2020 Hawaii Association for Health, Physical Education, Recreation and Dance Teacher of the Year for High School Physical Education.
After several years of coaching high school volleyball and basketball Jessica found a new passion in the Unified Champion School movement through Special Olympics. She is a Special Olympics health messenger mentor, sits on the Hawaii Special Olympics Education Leaders Network Advisory Committee and is the Maui High School Head of Delegation. 
Jessica loves spending time with her husband Russell and their two kids, Kylee and Kaden.  In her free time, she enjoys staying active, surfing with her family, and gathering with her neighbors and friends.
2022 Ka Ipu Kukui Fellow
Shayna Decker
A dedicated communicator with more than 20 years of experience in media and public relations, Shayna currently serves as communications manager for Hawaiian Electric and is responsible for the company's internal and external communication efforts on Maui, Moloka'i, and Lāna'i.
Starting her career in print journalism as a staff writer for The Honolulu Advertiser and The Hawai'i Herald, Shayna held various communication posts in the nonprofit and business sector, such as the Japanese Cultural Center of Hawai'i, Central Pacific Bank, and The Queen's Health Systems.
Maui born and raised, Shayna is a proud graduate of H.P. Baldwin High School and obtained her bachelor's degree in communications from the University of San Francisco.
A featured writer in the Bamboo Ridge publication, Growing Up Local: An Anthology of Poetry and Prose from Hawai'i, Shayna volunteers as the board treasurer for the Maui Family YMCA and is a member of the Toastmasters International Club.
Now residing in Kahului with her husband and three children, ages 9, 5 and 2, Shayna enjoys spending time outdoors with her family and friends, dabbling in watercolor painting, and reading historical non-fiction and memoirs.
2022 Ka Ipu Kukui Fellow
Charity Hartman
Charity was born on Maui, however, moved to Oahu with her parents while in pre-school. In 2003, she returned to Maui as a teenager, to the small town of Hāna, where her family has lived for generations. There she was homeschooled for the remainder of intermediate school and high school. Being raised in a conservative Christian home, the foundation of her faith, family values, work ethic and passion for serving the community were established from a young age. Charity also learned the importance of hard work, respect, and maintaining connection and culture within such a close-knit community.
Upon receiving her GED, she attended Maui Community College (now known as UH Maui College) for a couple of years. However, at the birth of her first son, she chose to put school on hold and embrace her new role as a mother. After trying a handful of various work roles, she was eventually offered a position at the Maui Food Bank in 2014, where she works today. As the Agency Director at the Maui Food Bank, she works with a network of community partners and non-profit organizations which serve those in need throughout Maui County. Charity is especially passionate about promoting access to healthy food for low-income populations, and overall food-security for Maui County.
Charity currently resides in central Maui with her Husband, Zach, and sons, Daniel and Michael. In her free time, Charity enjoys cooking, hiking, going to the beach, volunteering in the community, playing music, and gathering with family.
2022 Ka Ipu Kukui Fellow
Julie Hew
Julie is originally from Sioux Falls, South Dakota. She completed her BS in Marketing from Montana State University – Bozeman in 2009. Her love for travel took her on many adventures during undergraduate studies including the Starzen Internship in Tokyo, Japan, and the Jönköping University international exchange student program in Sweden.
Maui became Julie's forever home in 2014 as she settled down to raise a family in her husband's hometown of Kula. She began working in project management and healthcare administration for Kaiser Permanente's medical groups. Her projects predominantly supported physician training for the Maui Health System hospital transition, physician practice operations, and numerous community health events.
In 2018, Julie received her MBA in Healthcare Management from the University of Hawai'i at Mānoa. She now serves as the Physician Practice Program Manager for Maui Health System and oversees support services for community physicians.
Julie loves reading, playing board games, road trips with family and friends, skiing, and most of all spending time with her two daughters.
2022 Ka Ipu Kukui Fellow
Zaira Katsuda
Zaira is a first generation Mexican-American, born and raised on Maui. She earned her Bachelor's Degree in Biology from the University of San Francisco, and later her Associate's Degree in Nursing from the University of Hawaii Maui College.
Zaira currently serves as the Utilization Review Manager at Hale Makua Health Services where she is responsible for resident care assessments, clinical review, and working with the interdisciplinary team to evaluate residents' medical conditions, progress, and potential for discharge back to the community. She has been with Hale Makua for 15 years, initially as a floor nurse and then a neighborhood supervisor for 8 years prior to transferring to her current position.
Zaira has enjoyed serving the community, and especially our kupuna, in different capacities throughout her time with Hale Makua and through church ministries. During her free time, she enjoys going to the beach with her husband and two boys, snorkeling, getting together for meals with her extended family, attending mass, hiking, attending her children's sports activities, reading, and running. 
2022 Ka Ipu Kukui Fellow
Sarah Loney Mark
Sarah was born and raised in Kula, Maui, and was a member of the first graduating class of King Kekaulike High School. After receiving her B.S. in Physics (with a minor in Theatre Arts) from the Clark Honors College at the University of Oregon, Sarah was happy to return to Maui to work in the defense industry, first as an engineer, and now as an engineering manager and project manager, leading a team of high performing engineers and scientists.
Since college, Sarah has put her theater minor to use in her spare time as part of the Maui community theater ohana. Over the last 15+ years, she has participated in many different types of productions as a performer, costumer, choreographer, director, and producer, and is also currently serving on the Board of Directors for ProArts, Inc., a small, non-profit theater in Kihei. In addition, she is a founding member and CEO of the performance and production troupe Cabaret & Cocktails.
Outside of work and theater, Sarah enjoys cooking, crafting, dancing, the occasional game of pickleball (or pukaball, as it's called on Maui), and spending time with her husband and two kids.
2022 Ka Ipu Kukui Fellow
Rebecca Pang
Rebecca is one of the leading marketing communications and public relations professionals in the state of Hawaii. Throughout her career, she has developed numerous PR campaigns and earned substantial media coverage for clients, locally and nationally.
She currently serves as director of communications for The Ritz-Carlton, Kapalua, the storied resort located along Maui's northwest coastline. Prior, she worked in marketing at Four Seasons Maui, and before that, owned an award-winning PR consultancy, counting Four Seasons Oahu, Hawaii Agricultural Foundation, and Honolulu Museum of Art among her clients.
She is an avid traveler, ocean enthusiast, and foodie – and personally committed to cultural, environmental, and community causes. In her spare time, she serves on the board of directors for Surfrider Foundation Maui and writes for Frolic Hawaii. She is a past president of the PRSA Hawaii Chapter, and served on its board of directors for 12 years. She has also served on the board of directors for the Susan G. Komen Foundation – Hawaii Chapter. She holds a B.A. in Communication from the University of Southern California.
2022 Ka Ipu Kukui Fellow
Kasie Apo Takayama
Kasie was born and raised on Maui by her parents, Ken Takayama and Michelle Apo (Jonathan Alverio).  She graduated from Kamehameha Schools Maui before moving to New York City, where she studied Sustainable Development and Psychology at Columbia University in the City of New York.  After attaining her degrees from Columbia, Kasie felt a responsibility to bring her education and experiences back home to serve Maui Nui.  In 2019, she was presented with the opportunity to serve as a Legislative Analyst in the County of Maui Office of Council Services, where she continues to provide research and legislative support to policymakers in maintaining the county's budget and addressing challenges such as affordable housing, climate change, and cultural preservation. 
Beyond her work with the Council, Kasie is the Co-Founder of the Climate Reality Project Hawai'i Chapter, Chair of the Maui Chapter, and is part of a Columbia University Sustainable Development Program Diversity, Equity, and Inclusion Working Group.  She is also a member of the American Japanese Association bowling league and has dedicated many years of study and performance to hula, Tahitian, and Japanese Obon and folk dancing.  In her free time, she also enjoys spending time with family and friends, SCUBA diving, volunteering with animal rescue groups, and traveling with her sister, Nadia, and her husband, Christian.
2022 Ka Ipu Kukui Fellow
Jared Sam Agtunong
Jared Sam Agtunong serves in Grant Writing/Management for the County of Maui, Mayor's Office of Economic Development.
Born on Maui, and raised in Kahului, he is a 2013 graduate of Maui High School. Coming from a background of early-career experience in local, state, and federal policymaking; in Maui County he played an integral role in facilitating the implementation of Hawaii's inaugural "elections by mail" system, coordinated statewide religious youth events, and as a federal policy intern has worked on vaccine initiatives focusing on rural and minority health with the U.S. Department of Health & Human Services.
In 2017, when earning his BA in History & Political Science, Jared was selected by his peers as Vanguard University's Commencement Speaker. At Pepperdine University (MPP '20) paralleling research to experiences growing up on Maui, he co-authored his capstone thesis on how policy making decisions can create or bridge gaps of equity and community resiliency in socioeconomically vulnerable populations.
He has experiences at the national level, being recognized by Pepperdine University as a Washington, DC Policy Scholar. As an intern in the Office of the Assistant Secretary for Health he has worked directly with federal public health offices such as the Office of the Surgeon General and the Office of HIV/AIDS and Infectious Disease Policy. As a scholar-practitioner, Jared has successfully competed as a finalist in nationwide competitions such as the NASPAA-Batten Simulation and the Nathanson Crisis Management Challenge.
Jared is an Alum of the Asian Pacific American Institute for Congressional Studies and his volunteer experiences ranges with his local congregation, the North Beach-West Maui Benefit Fund, the Lahaina Public Library, the Maui High School Community Council, and various political caucuses.
For him, life is an adventure worth jumping into, always emphasizing the importance of being grounded in his island roots. His story is a mix of faith, vocation, and a passion for empowering the underserved and bringing representation to Asian Americans & Pacific Islanders.
2022 Ka Ipu Kukui Fellow
Matthew Bachman
Matt is the Family Services Director for Habitat for Humanity Maui. He helps low income families on Maui attain homeownership. Specifically, Matt leads the department which is the point of contact for all of Habitat's partner families, including past, present, and future homeowners. Matt has the honor of helping families through the entire process from initial application, loan processing, culminating with the house blessing and handing over the keys to the family's new home.
Matt was born in Indiana and received his undergraduate degree in International Management and French from Butler University. He attended law school at Stetson University College of Law in Florida. While in law school Matt interned with Legal Aid helping the elderly avoid foreclosure. Upon graduating from law school, Matt began representing foster children to give a voice to thousands of kids in court.
Matt continues to work with foster youth on Maui as a volunteer Court Appointed Special Advocate (CASA). He also is on the Board of Directors for Hawaii Habitat for Humanity Association, advocating for affordable housing throughout Hawaii. Preservation of Hawaii's beaches is one of his passions. He has committed to adopting a beach to make sure the sand is as beautiful to others as it is to him.
2022 Ka Ipu Kukui Fellow
Dennis Ducatt
Dennis has over 18 years of management, operations and financial services experience. Dennis served our country in the US Army as a Military Police Investigator and Paratrooper. Dennis' professional experience includes being an Operations Manager, District Sales Manager, Personal Banking Manager and Chief Operating Officer. He brings a breadth of knowledge to his clients. Dennis has completed an Associate's in Criminal Justice, a Bachelor's in Pastoral Ministries and Bible and an MBA in Marketing. He is currently pursuing a Doctorate in Strategic Leadership. Dennis formerly served as Chair of the Young Professionals Program and Member of the Board of Directors for the Chamber of Commerce of Hawaii. Currently, Dennis is actively involved in several non-profits within the community. Dennis has enjoyed the year-round hiking and outdoor activities Hawaii has to offer since moving here in 1999.
2022 Ka Ipu Kukui Fellow
Joseph Imhoff
Living on Maui for the past 20 years, Joseph has developed A passion for land restoration which has manifested in a career designing, implementing, overseeing, monitoring, and managing restoration projects with Skyline Conservation Initiative. A self-taught grant writer, Joseph has helped raise more than $250,000 in federal, state, county, and private funds to restore a native Hawaiian habitat as part of Skyline's Pōhakuokalā Gulch Community Forest Restoration Project on the upcountry slopes of Haleakalā and has coordinated more than 5,000 volunteers to get their hands dirty and plant native trees.  In 2011, he completed a 50-state native tree planting project as part of the Plant a Wish project he co-founded. Joseph was the recipient of the 2017 Mālama I Ka 'Āina Award presented by the County of Maui, the Maui Invasive Species Committee, and the Maui Association of Landscape Professionals. 
In 2021, Joseph began a six-year term on the Maui County Arborist Committee and launched a business that converts invasive plant biomass into regenerative carbon-based soil enrichment products. Joseph has experience in managing large-scale commercial timber and forestry operations and is currently managing scientific field trials for disease resistant genetics among critical native tree species.  
 Joseph loves spending time outdoors with his wife Sara and son Henry going camping, fishing, hiking, volunteering, surfing, growing food, and making the most out of every day in this precious life.
2022 Ka Ipu Kukui Fellow
Jason Toba
Born and raised on Maui, Jason graduated from Baldwin High School and then earned his Bachelor of Science in Civil and Environmental Engineering from the University of Hawaii. He is a licensed Professional Engineer in Washington and Hawaii.
After engineering school, Jason continued to live on Oahu and worked as a Civil Engineer for AECOM, formerly Metcalf & Eddy (M&E) Pacific. He moved to Seattle, WA in 2007 to work as a Civil Engineer for Core Design, Inc. where he specialized in commercial real estate and land development. He joined the Federal Aviation Administration (FAA) in 2009, where he has held positions as Lead Civil Engineer, Requirements Engineer, National Airspace System Defense Programs Liaison, and Program Implementation Manager. He is currently the FAA's Maui System Support Center Manager.
Jason loves spending his free time with his wife and two children outdoors either in the ocean or on the mountain.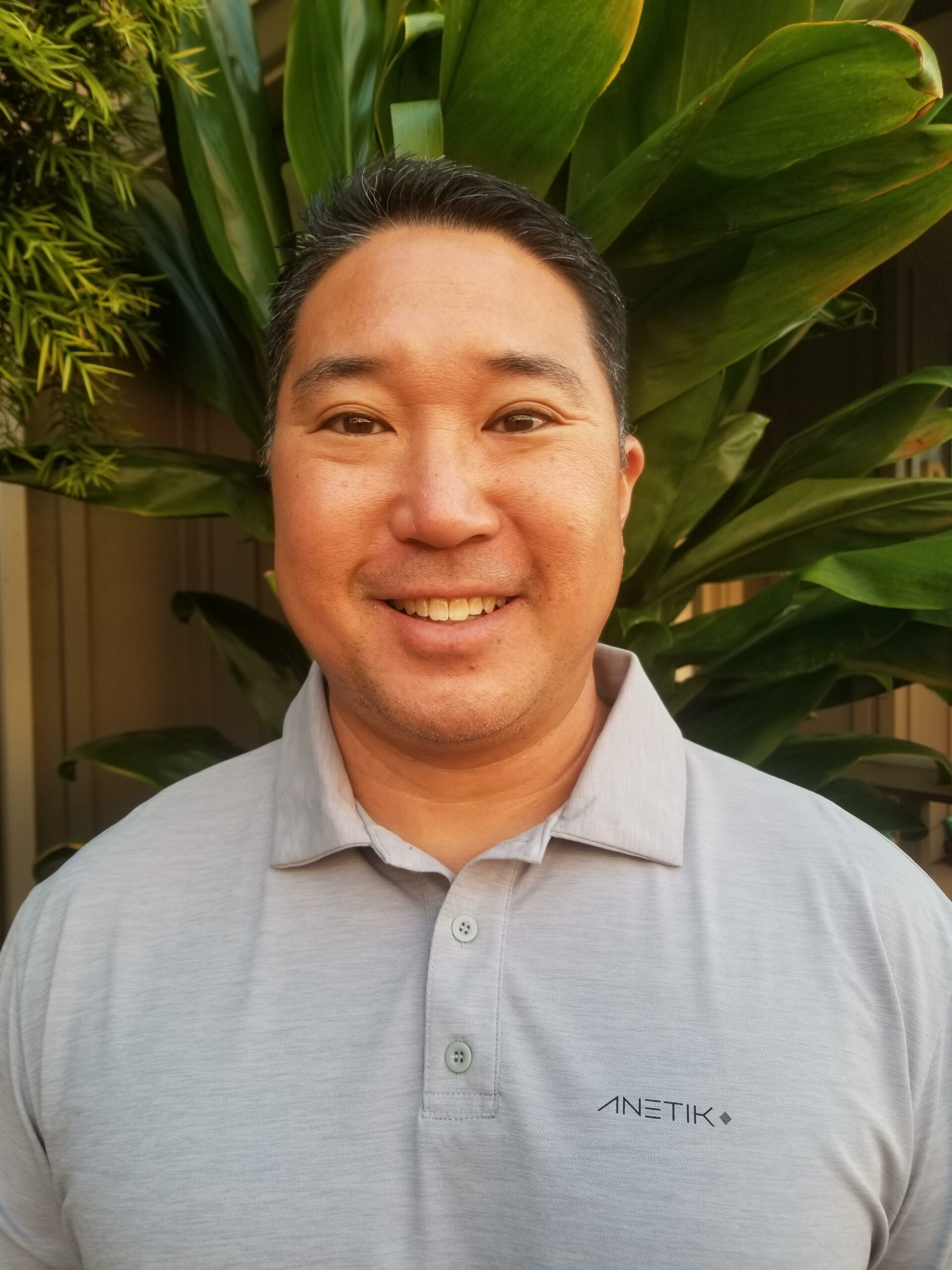 2022 Ka Ipu Kukui Fellow
Dean Tokishi
Growing up on Maui Dean has seen major changes occur in a short period of time to the marine resources around and in the waters of Maui's shoreline.  It's these changes that have nurtured his appreciation of the life in the ocean and fueled his passion to make sure that they are maintained for all to experience now and for years to come.
After graduating from Maui High School and later receiving a degree in Marine Science from the University of Hawaii at Hilo, Dean became involved in the restoration of Kaho'olawe during the ordnance removal project. In 2003 he obtained a position with the Kaho'olawe Island Reserve Commission (KIRC) in monitoring and protecting all of the Reserves marine resources.  Currently Dean serves as the KIRC's Ocean Resources Program Manager where he is not only given the opportunity to educate others on the importance of marine resource protection but is humbled as a student that is constantly learning as well.
Contact Us
Ka Ipu Kukui Fellows
Mailing Address
Ka Ipu Kukui Fellows
153 E Kamehameha Ave
Ste 104-203
Kahului, HI 96732